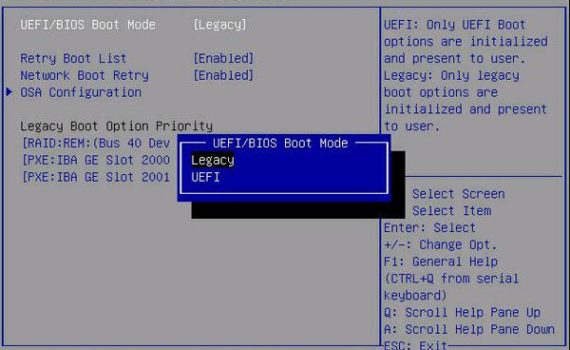 Category:
Uncategorized
There are lot of reasons would cause the HDD or SSD won't boot after clone. And here we concluded part of reasons. Please go through all of them and try the one that fits your situation best.
Trying wrong disk cloning software
EaseUS Disk Copy is a powerful and easy-to-use disk cloning program that can help you safely copy a hard drive. It enables a wide range of cloning activities, including hard drive cloning and partition cloning. As it has been around for many years, providing reliable service for the lowest cost imaginable, that reputation is deserved.
Bad sectors on the source disk
If the source disk you cloned has bad sectors, it may cause cloned drive won't boot. So, please check and repair bad sectors using EaseUS Partition Master before the disk cloning.
Missed cloning the "system reserved" partition.
There is a high possibility that you have a system reserved partition or EFI system partition located on your system disk. Please make sure you are cloning the whole system instead of cloning the C partition only.
Set the wrong drive to boot from.
If there are more than one hard drive on your computer, when you boot failed, you need to consider whether it is wrong of your boot device. Just go to BIOS utility and make sure the new target disk is recognized and is set as the default boot disk.
GPT/MBR conflict
As you may know, some software allows you to clone MBR to GPT disk without disk conversion. However, the computer is not using the correct boot mode is one of the reasons why cloned SSD won't boot in Windows. So, if your target drive is a GPT disk, make sure the UEFI boot mode is enabled, and if it is an MBR disk, then set it to Legacy boot mode. To change the boot mode, you can refer to the following to configure it:
Step 1. Continuously press a specific key (usually F2, F8, F12,Del) to enter BIOS Setup;
Step 2. Then, use the arrow keys to select Boot tab. Here, you can select UEFI/BIOS Boot Mode as Legacy or UEFI;
Step 3. Press F10 to save the settings and then exit, restart your computer from the cloned SSD.
f your computer does not support UEFI boot mode, the target disk cannot employ the UEFI boot mode. In this case, you need to convert GPT to MBR using EaseUS Partition Master, and then your disk can boot successfully in Legacy boot mode.
The cloned drive is externally connected via USB
Make sure the target disk is internally connected to your computer via IDE/SATA/M.2/PCIe instead of externally connected via USB.
Run Bootrec.exe
If all goes well, you can try to use Bootrec.exe to fix the problem. Boot your computer from the Windows installation media. Select Troubleshoot -> Advanced Options -> Command Line. In the pop up command prompt, run the following commands and then restart your PC.
bootrec /fixmbr
bootrec /fixboot
bootrec /scanos
bootrec /rebuildbcd